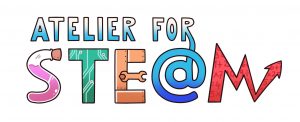 ATELIER for STE(A)M Erasmus+ short-term joint staff training event took place from 19 November 2017 to 25 November 2017 in Setubal, Portugal. The purpose of the meeting was to increase our knowledge of modern technologies which enhance learning through innovation, enjoyment and research.
During our stay the teachers from Poland, Spain, Slovenia and Portugal took part in numerous workshops and trainings organised by a Portuguese coordinator – Carlos Cunha. The workshops were mainly held at the high school – Escola Secundaria Dom Manuel Martins and University of Lisbon. The trainings were professionally prepared and they enabled the participants to become familiar with the following innovative technologies: 3D printing, programming in Scratch, using interactive whiteboards Promethean or Microsoft Office 365 product. What is more, the teachers were working based on the applications such as: Quiver, Kahoot, Mentimeter or Plickers which are excellent tools for assessing students' knowledge and indispensable complement to textbooks. Furthermore, the Future Classroom Labs (both at school in Setubal and University of Lisbon) made a great impression on the participants. The Future Classroom Labs are divided into six learning zones and they are equipped with technological devices which facilitate students' process of discovering the world in an interesting and a natural way.
Thanks to the workshops and the opportunity of meeting teachers from different countries we were able to exchange experiences and ideas. The participants of the project concluded unanimously that modern technologies plays a vital role in didactics of the 21st century and allows a growing cooperation between teachers of various subjects (interdisciplinary teaching activities) for the sake of students.
We will do our utmost to apply acquired knowledge to our teaching, implement
the methodology of Future Classroom Lab working not only with our partner schools. We also intend to keep participating in trainings in Brussels to set up Future Classroom Lab in our schools in the future.